I've learned so much from the many different blogs I read. It's because of all I've learned that I am writing this blog. I love how one site links to another, who links to another and so on. I've come across lots of favorites and wanted to share them with you! Just click on each of the buttons listed here ... and enjoy reading and learning! I am working to find buttons for all my favorite sites but I haven't found them for some and I think that some don't have buttons. Links for those are here listed too!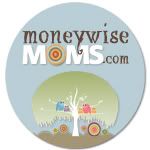 I don't have buttons for these sites but they are no less favorites than the others....
The Savings Lifestyle - Formerly Mommy Snacks
Emmie-Lou Who .... Stamps & You!